PrestaShop Connector in e-brusivo.eu e-shop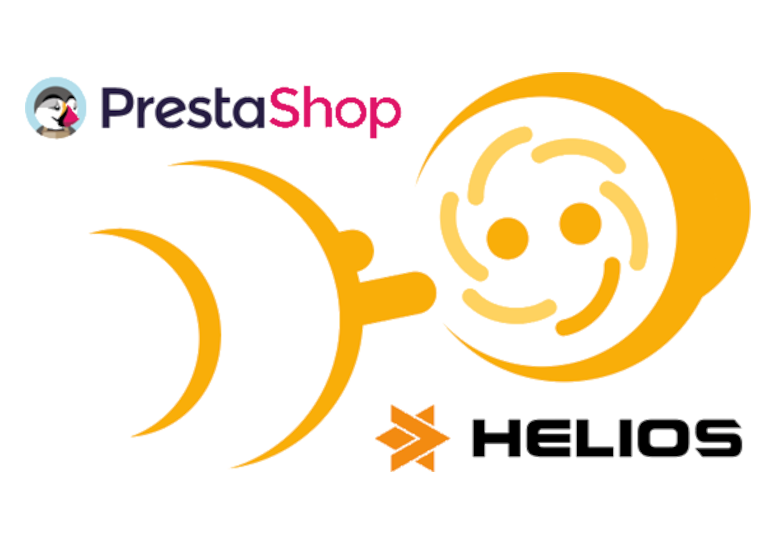 The robust solution for connecting the PrestaShop e-shop to the HELIOS information system was put into use.
In addition to the standard synchronization of stock items, stock availability and prices on one side and stretching of received orders on the other side, we have solved several interesting features.
We merge multiple stock cards into one product as variants. It's not a big deal. What's great is that you can add multiple variants of one product to the cart at once, including the selection of the unit of measure. We have two units of measure. And pricing is sensitive to them. When ordering more than two units of measure (usually "packs"), the lower price per unit will jump in.
From the orders received, we download items with a different name than the one in the e-shop to HELIOS. The longer name is used in the e-shop, and the shorter name is used on the invoice.
Everything is of course controlled in HELIOS. The e-shop is only used to display and receive orders. The data is thus in one place.
For the implementation we used our universal solution HELIOS-PrestaShop connector developed by HELIsmile.
Others References and Studies
HELIOS Easy for Cinemart
Project management: 7 happy paths
Easy-R: statistics made easy
HELIOS Easy and its integration with the Shoptet e-shop
Evaluation of orders in Morkus Morava s.r.o.
Extracting data from the information system and presenting it in Excel spreadsheets and on the intranet
Interconnection of internal company system with HELIOS Red in ČMŽO-elektronika s.r.o.
Evaluation of "panels" in cancer diagnostics for Palacký University in Olomouc
Program for calculation of machine utilization and remuneration of workers according to the quality of work done
Helik: retrieving data from PDF documents
Analysis of the IT market in the Czech Republic - an example of automated data mining and data processing
Automatic addition of values from user-defined reports from HELIOS iNuvio to an Excel table
Where PowerBI ends, HELIsmile begins