Why with us?
We are looking for growing companies. We will implement customized information systems, processes and applications on which they will build an even bigger company thanks to their skills. We work with the best IT tools that are available. We find solutions. Positive. Predictable. Without chaos.
The result is robust, scalable software solutions. In software development, we like the "where others fail, we start" challenge.
Our applications take on routine work in your company that previously had to be handled by humans. Accurately and quickly. In modern terms, it's called digitalization. So we help clients focus on really growing their business. With a smile.
We always think together with you to define the assignment for a better result. Yes, the amount of questions we ask can exhaust you 😊 We don't underestimate the initial analysis. That's why we don't promise the unfeasible, we don't paint on pink, and we point out the risks.
We deliver what we promise. We don't look for reasons why it can't be done, but how to do it. We'll see the project through to a successful conclusion, even if it sometimes takes evenings and weekends. We are HELIsmile.
You are not our clients, you are our partners. We like to talk to you and we try to make sure that our cooperation ends in satisfaction for both parties.
HELIsmile in brief? Our main specialization is the combination of relational and object-oriented approaches. We are not afraid of a functional approach (similar to the one used by the statistical language R). We like recursive structures and recursion in general. We by this way we analyze and design applications. When implementing HELIOS iNuvio and HELIOS Easy, we make sure that our partner gets maximum added value at an affordable price.
How we work?
We always start with an analysis. Even with projects that look simple at first glance. The "Devil" is usually hidden in the details. We try to avoid potential complications. We understand that it is possible to continuously modify the assignment when implementing a project. We are flexible. It is always necessary to agree whether to fix the price or the deadline. We emphasize that in software development, the exact "scope" of the project cannot always be determined in detail at the beginning and adjustments may occur.
However, guarantees are important - we take responsibility.
What you can expect from us: What we promise, we keep. End of story.
We rely on years of experience, using robust programming technologies. We test more rather than less. Our output is always ready for future adjustments and enhancements. If you want "the cheapest thing as fast as possible", please better contact someone else.
HELIsmile Core Team
Jiri Herinek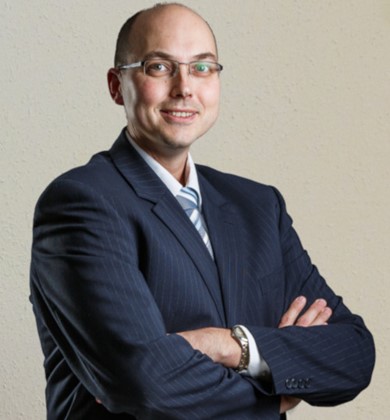 sales
Jiří had the opportunity to work as an employee in a small company, in the public administration in the CzechInvest agency and at Palacký University. Although the positions look different, they always had something in common: Starting something new and creating "something from nothing". He graduated from the Faculty of Business and Entrepreneurship at Silesian University in Opava, specializing in Marketing and Management. He holds a PRINCE2® Practitioner Certificate in Project Management. 
He has been working with the HELIOS information system since 2002. He takes care of more than 100 installations of HELIOS Red. In HELIsmile he is responsible for sales, consulting and project management. 
Translated with www.DeepL.com/Translator (free version)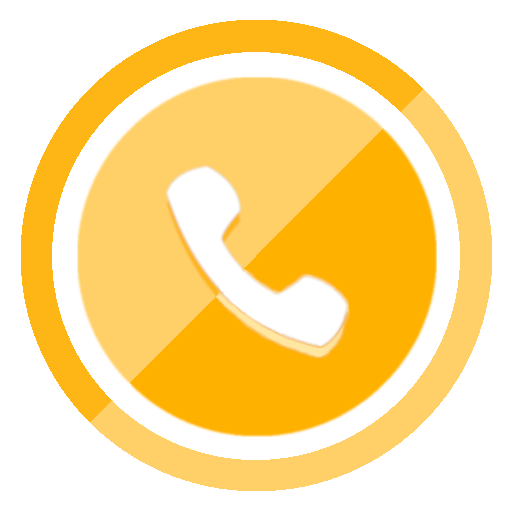 +420 777 947 640
Mgr. Bc. Libor Ličman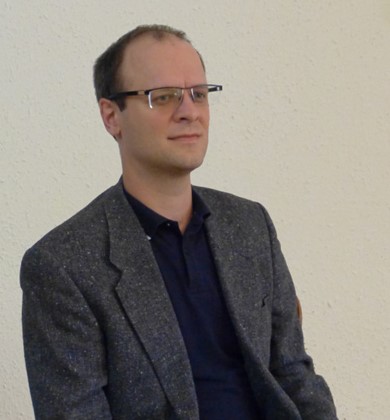 database architect, developer, analyst, C# wizard, SQL developer
Libor has been designing, analyzing and programming data mining applications since 2006. He has done projects for banks, major multinational companies and also for Palacký University. In recent years, his main domain is biostatistics. He graduated in computer science (BSc.) and chemistry (MSc.) at the Faculty of Science of Palacký University in Olomouc.
He is a member of the Czech Statistical Society.
Bc. Jiří Ličman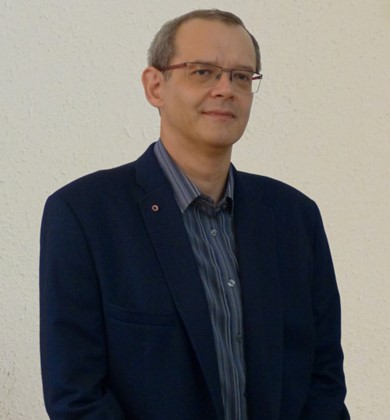 programmer, consultant and customer support
Jiří has many years of experience in on-site support of major clients (Komercni banka, RWE, MORA, Škoda, ING) within Proservia - ManpowerGroup (formerly Hewlett-Packard). Before that he was an information systems and application administrator at Komerční banka. Proficient in SQL databases, .NET and C# programming. He holds a Microsoft Certified Professional certificate. He is a graduate of the Department of Computer Science at the Faculty of Science of Palacký University in Olomouc.
Each of us has a lot of experience and interesting projects behind us. We put it all together and started our company in 2018. Together we working to solve interesting problems that we understand. We do it our own way. In a way that makes our work more fun too.
We take care of you with joy and a smile. We offer products and services that help in your business. Primarily, we don't just want to save you money. But rather, through the use of our products and services, increase your efficiency and faster development. And thus make money.
We are changing the usual approaches to information systems and programming. We would like to pump some life and humanity into boring and often formal processes.
Even the selection of an information system for a company or application development can be made more enjoyable with a smile.
Our vision is to push the possibilities of our clients through the use of smart solutions. To increase their enjoyment of business and its efficiency.
We are using the best tools
We implement the most widely used and popular information systems for small and medium-sized companies in the Czech Republic: HELIOS iNuvio (formerly HELIOS Orange) and HELIOS Easy.
We build intranets using the UMBRACO publishing system.
We connect the HELIOS information system with the PrestaShop e-shop.
Mostly we work with object-oriented programming in Microsoft technologies C# and MS SQL (desktop and web) with the addition of scripting in Python. We can do more complex statistical data evaluation using R. We are proficient in web technologies (such as Javascript and its complementary frameworks, etc.). Our scope is quite broad, and if it is an interesting project, we will cover other technologies as well. If necessary, we can also dust off PHP and MySQL.
Our price
The basic hourly smile rate is 1456 CZK excluding VAT (approx. 60 EUR/hour).
The hourly rate for highly expert projects is individual and starts at 3 290 CZK/hour excluding VAT (approx. 140 EUR/hour).
For larger projects the price is set individually.
The rate per 1 km is 14.56 CZK excluding VAT. If possible, we always prefer to connect remotely via TeamViewer or access you on a remote desktop. It's faster and then you don't really care about the rate per kilometre.